Katya Sambuca: vahel panevad ilusad tissid pika puuga heale haridusele...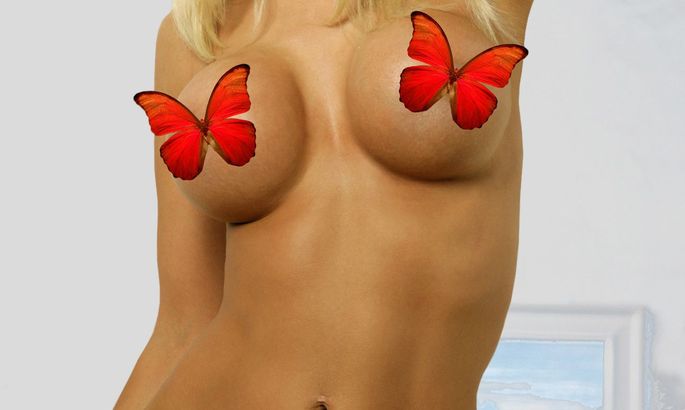 Hiljuti Eestis klubis Apollo kuuma erootikašõuga esinenud Venemaa seksikiisu Katya Sambuca kiitis eesti mehi taevani ja oli nõus osalema oma fännide rõõmuks ka Elu24 online-intervjuus.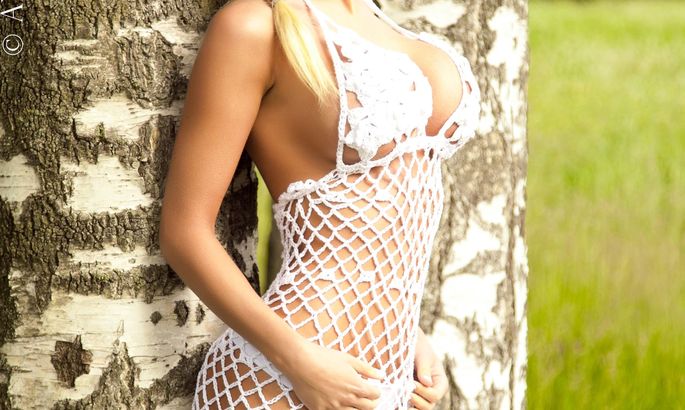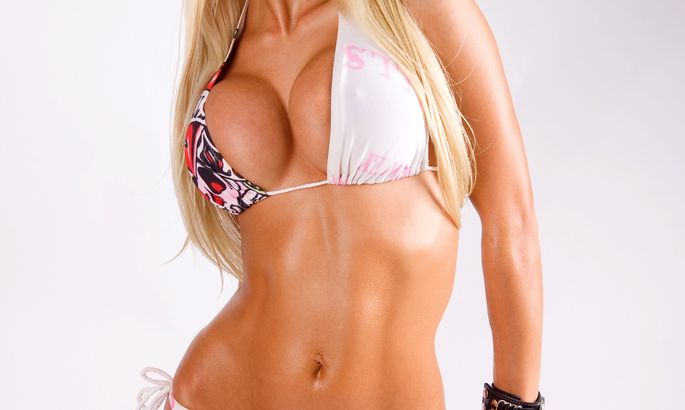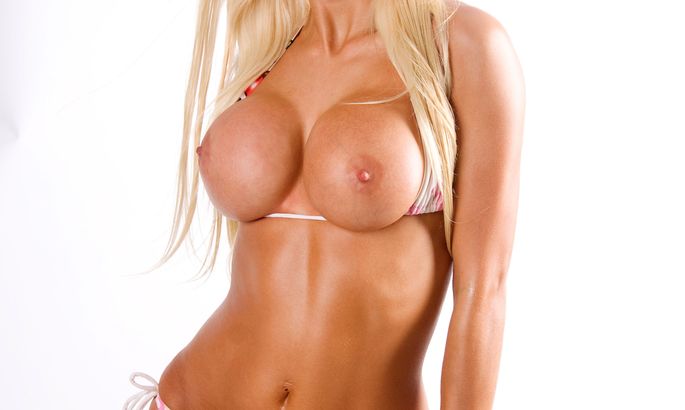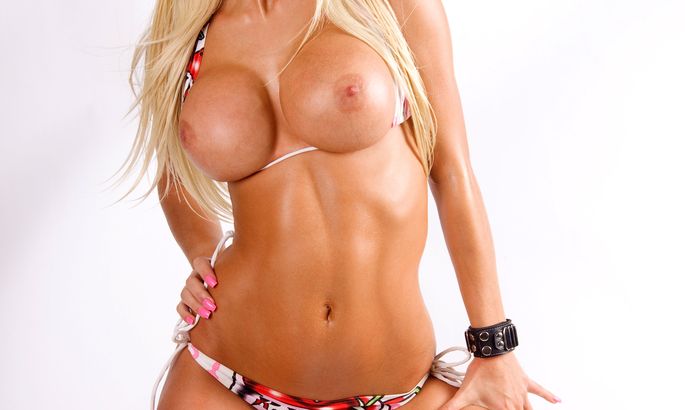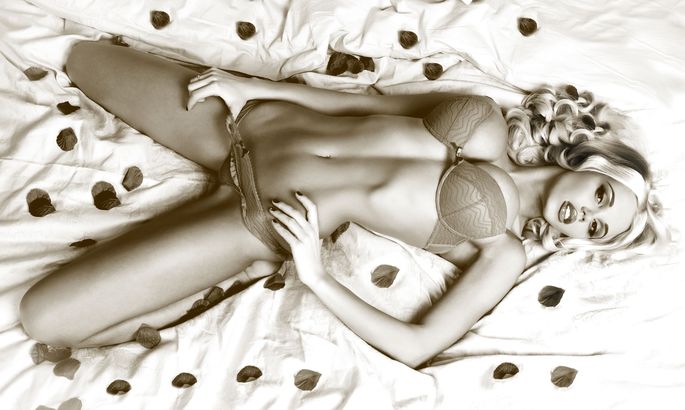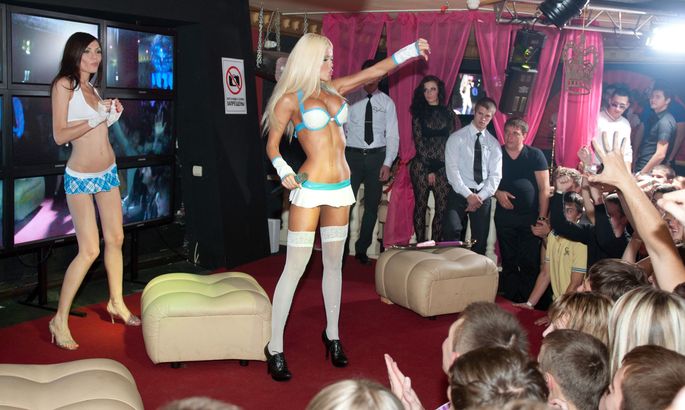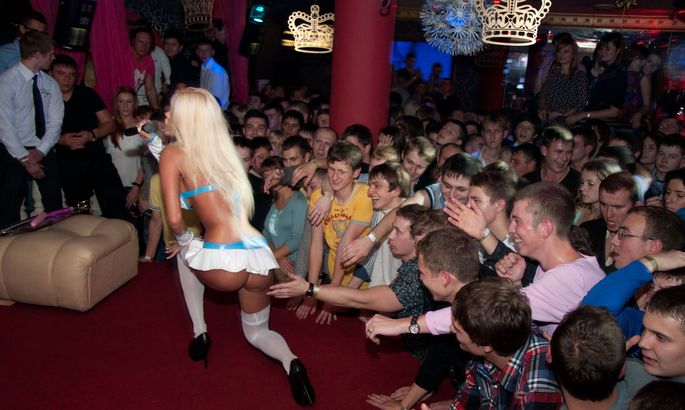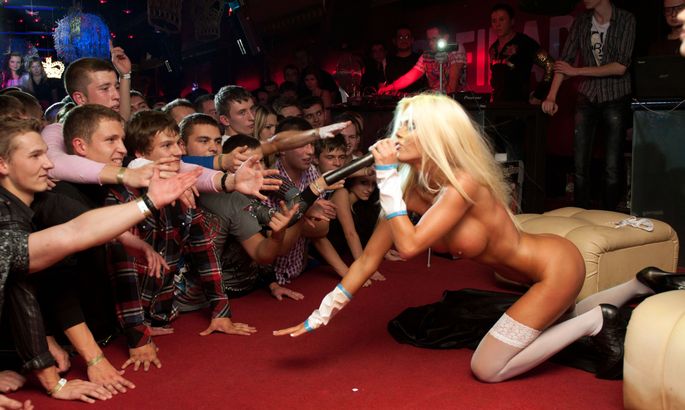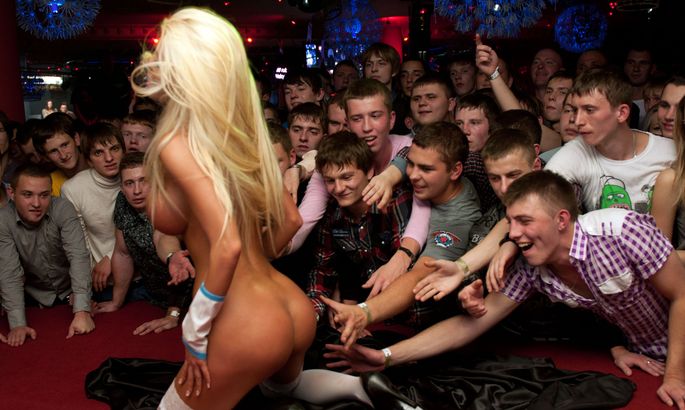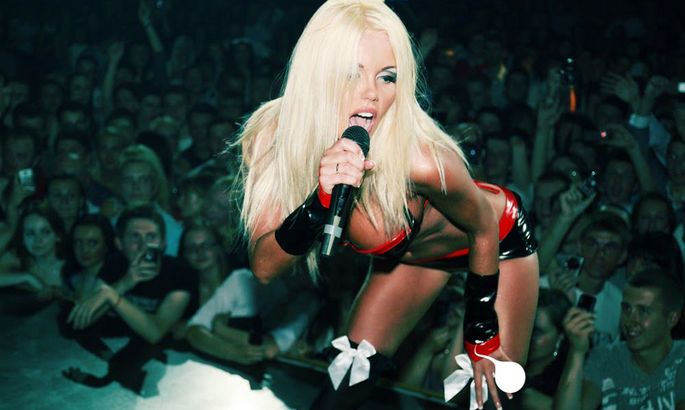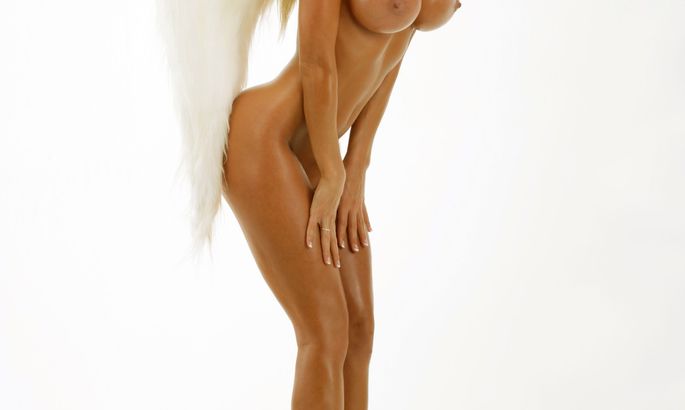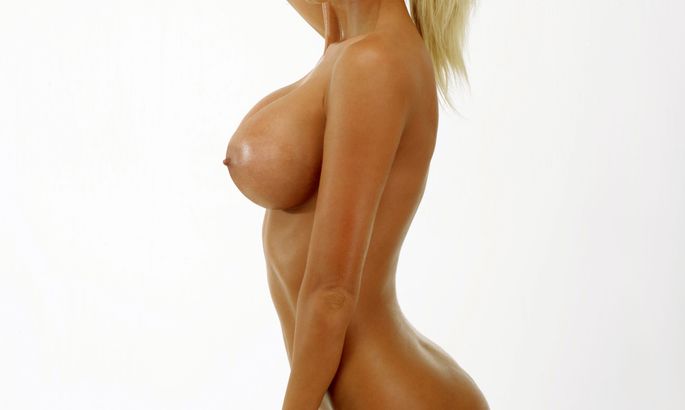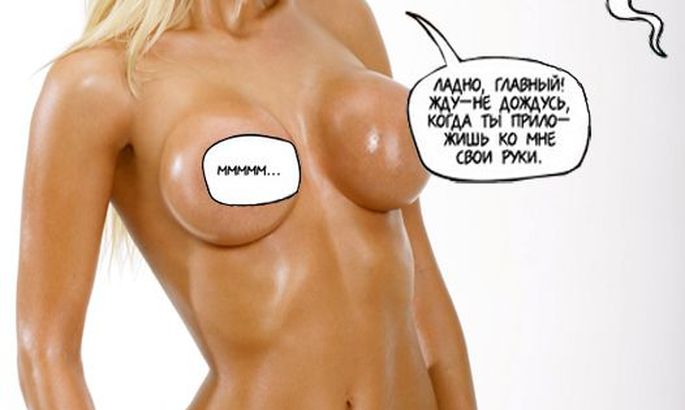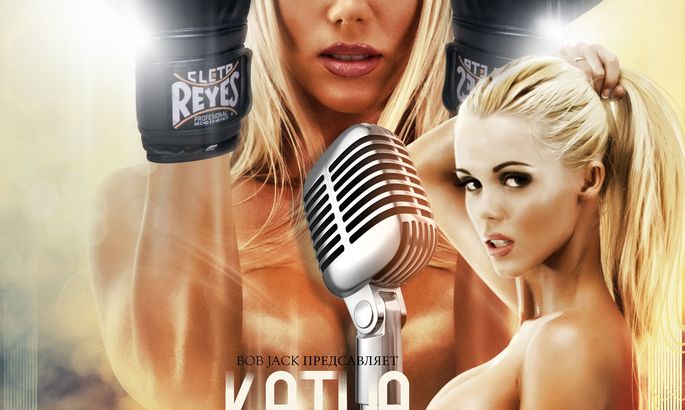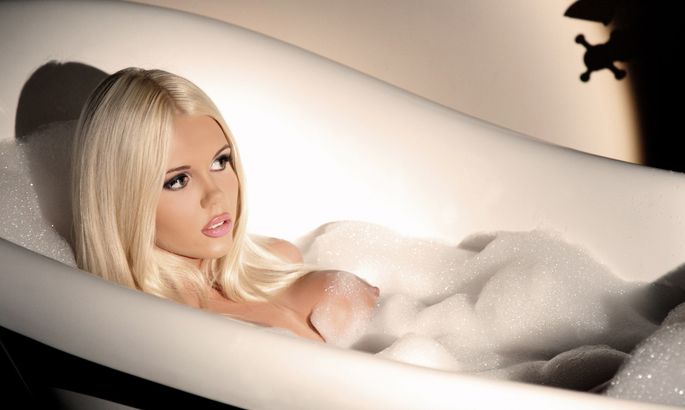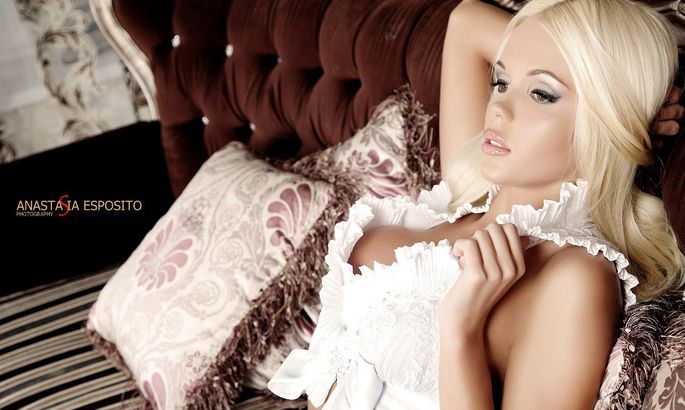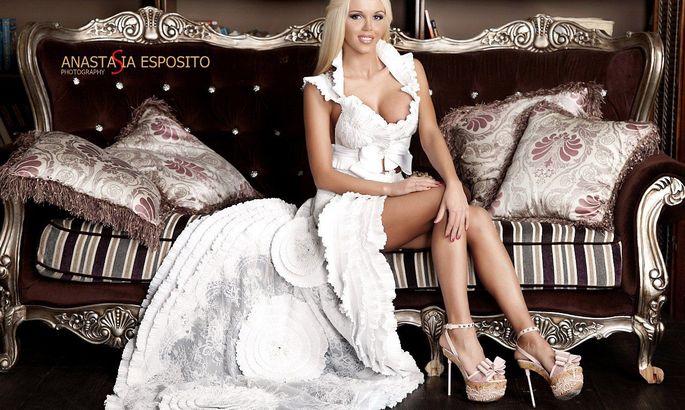 Kaunitar tegi valiku ning vastab nüüd oma austajatele inglise keeles:
Katya: Thanks to everybody for the compliments to me and a lot of questions! I'm a record breaker here!
I will answer in English to understand everything. Just one word at first.
My name is Katya Sambuca, I'm a singer and model, perhaps the biggest star of the Russian-speaking social network, and men's magazines in Russia. Not just a stripper, xo-xo)
I lost my virginity when I was 13 and my boyfriend was 15. I married a porn director in 16 and at the same time get pregnant. Now I'm 20 years old and I have a four-year daughter Zvana, who was named as the hotel where my husband had the first sex.
I sing songs, and touring in Russia, Ukraine and some other countries with my erotic show. I have a lot of fans around the world, but sometimes there are scandals.
For example, in Belarus, the authorities closed the club where I was doing the show. However, I am a frequent guest on national television as a sex expert.
Now, get my answers to your questions:


Ivo: Mis sulle kõige rohkem Eesti juures meeldib?

Katya: I love the architecture of the old Estonian cities and most of all I love their people, such as blonde as I am...


Keijo Koorik: U've got big boobs: Prettier than my ex-girlfriend. Do u like to dance for me?? (private dance, if u know what i mean)


Katya: Thanks :) It's possible, with some taboos. The last time the French ex-president's son asked me for this :))  http://spb.kp.ru/online/news/1076303/


Marat: Is't  true that Putin is a relative of yours?

Katya: His first bride's nephew suggested that my husband's sister to get married. I just have friends in common with Mr. Putin.


K. : How did you start your career? If you didn't do these shows, what kind of other job would you like to do?

Katya: I wanted to be the wife of the director. In any genre. Just not in the cartoon :) That he shot me :)


- How much does the sex cost? And when are you coming to Tartu?

Katya: Some rich people offered me a hundred thousand euros for having sex with me, but I refused. I'll be glad to come to Tartu, if I am invited :)


- How to become a porn star?

Katya: You just have to want to do this.


Frodo: What kind of guy would you marry and what kind of guy you like to fuck?

Katya: For me it's the same.


Katya: Titaan asked about my sex preferences and favorite sex positions :)

I love the passion. Then I get a kick out of all.


- Does size matter to you?

Katya: No, it's how you use it.


Valdeko: Are you intelligent?

Katya: I know exactly, what I'm beautiful.


Kristo. What do you like most at your work?

Katya: I like to enjoy the people. Both men and women.


- Do you masturbate and if you do it than how often do you do it, also have you tried lesbian sex?

Katya: I masturbate during my show. This is the main element of my sex performance. As well as lesbian play with my girls.


- How  your parents react to your career?

Katya: They are not ashamed of me, because I do it perfectly.


Plika: Why are you doing this?

Katya: Because it turns me on.


- Do you need a higher education for performances in clubs?

Katya: I have not graduated from high school. But when I was 15, I had a large breast size. Perhaps that is why Mick Jagger asked me to be photographed with him on his birthday at the restaurant after his concert in St. Petersburg.
My friend graduated with honors from the music school and she can not find a job so far. Sometimes big breasts wins education :)


- Are You planning to attend university? If yes, what course/major?

Katya:  The tuition and miscellaneous fees (including bribes) that the students pay don't work sometimes. A professor of public relations is unlikely to gather even a hundred thousand views on Youtube.
But I have millions of views on my YouTube channel http://www.youtube.com/SambucaTV. I think I can give to any fee-paying courses university teacher of public relations.


Küsimus: Mitu operatsiooni sa teinud oled?

Katya: I did the breast after the birth of daughter. And then two more times to make it better.


- Why you want so big boobs?

Katya: To Mick Jagger ran up to me to be photographed :) By the way, he had long tried to persuade me :))


- Have you considered working in the porn industry?

Katya: Jesse Jane invited me to work in her adult company, but I think about it.


- Kuidas suhtud abiellu? Ja üldse samasooliste abieludesse?

Katya: I'm married now. Same-sex marriage - a union of love too, so it's good!


- Ja mitu last sa saada tahaksid?

Katya: I have a daughter, she calls me "Katya", because I'm older than her 16 years only. I want to give birth many times after the end of my career.


 - Favorite part of Estonia?

Katya: Everyone is so nice and fun, plus it's beautiful.


- What exercises do you do to get this body?

Katya: Sex is guilty of this. Reverse cowgirl.


- How many men have you had sex with at once?

Katya: I had sex with two men on the same day.


S: Do you like sexbizzares (incl. golden shower, rimming, fisting, anal- and oralsex and so much more)? Thank you!

Katya: Anywhere my husband wants.


Igor:  Just imagine you meet God and you have a possibility to talk to him/her. What would you say/ask from God?

Katya: When we stand together?


Vahva: Where do you see yourself in 5 years?

Katya: In a beautiful green city by the sea.


Sa: Kas sind on lihtne kätte saada? (voodisse)

Katya: I'm a real slut for my favorite.


Rambo: Do you like money or personality ?

Katya: I do not need the money, because I get a lot for free. I love the people.


 
Lipakas: Why you HAVE to be naked while you're singing ?!?! I don't get it.. You are so beautiful, that you should keep your clothes on and find yourself somebody that really thinks abput you SOMETHING, at the moment absolutely EVERY guy doesn't see in you anything but easy slut and ass... I feel sorry for you, I hope that one day you put you're clothes on and fall in love!!

Katya: Just because I'm pervert and people like it!


Sten: Dear Katya, I regret that I did not come to see you in club Apollo!

I hope to see you! You are the best of the best!!
 
My question is: Do you like the young men at the age of 20 with muscles? By the way this is my description! See you soon my dream girl!

Katya: Thanks! Many girls like muscles. But eyes are very sexy to me.

 
- What do you think about when you are on stage?

- How do you cope from all the negative comments from people who do not understand what you do?

- Describe your regular day.

- Are there a lot of "bad guys" working in the industry? Popular culture has lead us to believe that all strip-joints belong to maffia. How much truth is in this myth? Can a stripper have a strong relationship with someone who is not a professional stripper/dancer/entertainer? What do you totally hate in the business?


Katya:

Thank you for a lot of questions, John! I just enjoy the views from the people during the show. I have a wonderful page in Russian social network, where all comments are enabled.
I never answer rudeness to bad comments. I just know that these people are unhappy and I'm trying to encourage them.
My  regular day? I drink kefir and spat out of habit. I have a very different days. The bad guys are even in the bakery. There are no bad guys for me. Everyone loves my boobs.
Both partners must be in the adult business, if they want a long relationship. I know the strong couples from the world of porn. It´s normal. I hate lies. No matter who is lying - businessman, politician, or my favorite...


- Do strippers have sex more often than regular people?

Katya: I'm not sure that the strippers. Porn actress possible.


- What are Your not as well-known skills and interests?

Katya: I love helping people. I recently created a community on the Internet, where people learn the Komi-Perm language. I gathered 17 thousand people who are interested in doing this with me.


- Are You planning to do anything completely different in the future (e.g. politics, realestate, investment)?

Katya: I do not want to be a politician, this is a very unpleasant task. In the future I would like to do movies and music.


- What was/is the last book you read? Your favourite movie? Favourite music?

Katya: I read only one chapter of the book "Captain at Fifteen". And the book that my husband has written about his life and me. But it's been a long time.
Now I only read news on the Internet, which are always saddened me.
My favorite movie is "Silicone", a Swedish art film where I played myself. Soon it will be released in Europe. I make good music, people love it.

I also filmed a clip in Greenland. My video received two million hits on Youtube, and I got a commendation from the tourist association of the island. Now Russian tourists want to visit Greenland.


 
- What do you think about Pussy Riot?

Katya: We have a lot of injustices in Russia.  Pussy Riot showed us many problems in our society.
Most people in Russia against the arrest of girls. I regret that I did not become a relative of Mr. Putin, because I could influence him. I ask the authorities to release the girls from the prison.


Jzz: Which state you like the men most? Who is your favorite celebrity or idol etc...?

Katya: I'm friends with professional football players of Juventus and one small Scandinavian country. Several times, my moral support helped them win the strong contenders.
I communicate with the American porn star Jesse Jane. I have no idols, because I love everybody!


Joel: Do you have everything you have ever dreamed of, or is there anything else you wish?

Katya: Joel - was the name of the former editor of the Estonian Playboy. I agreed with him that I'll cover girl, but the magazine ceased publishing. At least half a million of my fans would buy the magazine with me on the cover. But my dream did not materialize.


- Are you thinking of coming back to Estonia someday?

Katya: Absolutely! I'll play the Estonian girl in the Ilmar Raag's film. It will be fun.



- Hey Katya! My question: imagine you were a Elu24 reader and you could ask any question from yourself then what would you ask? How would you answer?

Katya: How can we continue our friendship? I'll be happy if you become my friends in the Russian social network http://vk.com/katyasambuca , or write to me on YouTube http://www.youtube.com/SambucaTV .
A lot of kisses! We'll meet again!
Vaata pilte Katya erakogust!
Elu24 maksab vihje eest tasu!
SAADA vihje